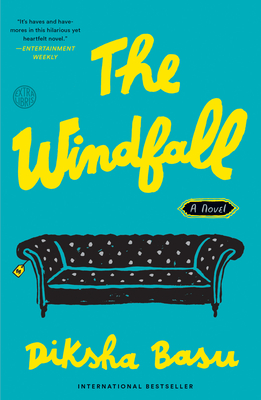 The Windfall (Paperback)
A Novel
Broadway Books, 9780451498922, 336pp.
Publication Date: May 8, 2018
* Individual store prices may vary.
July 2017 Indie Next List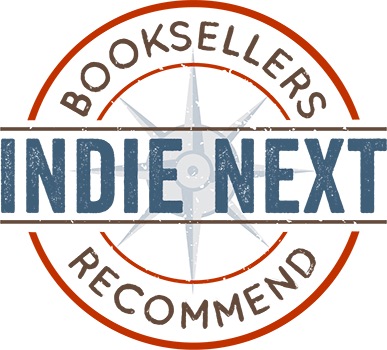 "The Jhas are a fairly normal family in Delhi, but when Mr. Jha sells his company for millions and decides to move himself and his wife to a fancy new neighborhood, he sets in motion changes for not only his wife, but also his son studying in New York and his former and future neighbors - changes that are sometimes good, sometimes bad, and uncomfortable either way. Jam-packed with fun and lovable characters, this novel is both a delicious, gossipy indulgence and a fascinating glimpse into the lives of people very different from one another. Those who loved the drama of The Nest will adore this warm, tender, and very funny debut from a fresh new voice."
— Kelly Morton (E), Joseph-Beth Booksellers, Cincinnati, OH
View the List
Description
"I almost fell out of bed laughing."
-–Kevin Kwan, author of Crazy Rich Asians 

"What Kevin Kwan did for rich people problems, Diksha Basu does for trying-to-be-rich-people problems." 
--People

A People Pick
Entertainment Weekly's Must-List
A TIME Magazine Pick
Rolling Stone's Culture Index Pick
One of Esquire's Best 30 Books of 2017


A heartfelt comedy of manners, Diksha Basu's debut novel unfolds the story of a family discovering what it means to "make it" in modern India.
 
For the past thirty years, Mr. and Mrs. Jha's lives have been defined by cramped spaces, cut corners, gossipy neighbors, and the small dramas of stolen yoga pants and stale marriages. They thought they'd settled comfortably into their golden years, pleased with their son's acceptance into an American business school. But then Mr. Jha comes into an enormous and unexpected sum of money, and moves his wife from their housing complex in East Delhi to the super-rich side of town, where he becomes eager to fit in as a man of status: skinny ties, hired guards, shoe-polishing machines, and all.
 
The move sets off a chain of events that rock their neighbors, their marriage, and their son, who is struggling to keep a lid on his romantic dilemmas and slipping grades, and brings unintended consequences, ultimately forcing the Jha family to reckon with what really matters. Hilarious and wise, The Windfall illuminates with warmth and charm the precariousness of social status, the fragility of pride, and, above all, the human drive to build and share a home. Even the rich, it turns out, need to belong somewhere.
About the Author
Diksha Basu is a writer and occasional actor. Originally from New Delhi, India, she holds a BA in Economics from Cornell University and an MFA in Creative Writing from Columbia University and now divides her time between New York City and Mumbai.
Praise For The Windfall: A Novel…
A People Pick
One of Esquire's Best Books of the Year
Entertainment Weekly's Must-List
A TIME Magazine Pick
Rolling Stone's Culture Index Pick
Publisher's Weekly Pick of the Week

Praise for The Windfall:

"It's haves and have-mores in this hilarious yet heartfelt novel about an Indian family struggling to acclimate to their newfound wealth, while also competing with their wealthier neighbors."
--Entertainment Weekly

"[A] charming satire…What Kevin Kwan did for rich people problems, Diksha Basu does for trying-to-be-rich-people problems."
--People
 
"…The right sort of summer refreshment."
--New York Times

"A delightful comedy of manners."
--NPR (Weekend Edition)

"A Delhi family gets schooled in upward mobility in Diksha Basu's ultra-charming debut."
--Vogue

"[A] fun and heartfelt comedy of manners, which looks at the ups and downs of upward mobility, the things you gain and what you leave behind." 
--Rolling Stone (Culture Index Pick)

"A complete joy from start to finish."
--Kamila Shamsie, Man Booker Prize-longlisted author of Home Fire

"A comedy of manners for the globalized 21st century, The Windfall is equal parts heart and humor by a writer who is a new star." 
--David Ebershoff, author of The Danish Girl and The 19th Wife
 
"The funniest novel to come out of India in years. Diksha Basu's The Windfall is a timely snapshot of Delhi families on their way up, down, and sideways."
--Gary Shteyngart, author of Super Sad True Love Story

"I so loved this novel - laugh-out-loud funny and yet deeply touching."
--Deborah Moggach, bestselling author of The Best Exotic Marigold Hotel

"Diksha Basu's The Windfall impressively evokes the world of a middle-class housing complex in Delhi. A master of the intimate detail, Basu can apparently enter any perspective at will. The novel has a gentleness that belies its furious subject: money."
--Karan Mahajan, author of the National Book Award finalist The Association of Small Bombs

"With a knowing wink Diksha Basu updates the comedy of manners, giving us a Delhi backdrop and plenty of second acts in 21st century lives—a thoroughly enjoyable read!"
--Jade Chang, author of The Wangs vs. the World

"I almost fell out of bed laughing as I read Diksha Basu's sharply observed satire. The Windfall is such a delicious, addictive treat, as I flipped to the last page I found myself already wanting much, much MORE."
-–Kevin Kwan, author of Crazy Rich Asians and China Rich Girlfriend

"Basu's debut novel is a funny, deceptively light treatment of money and manners in modern-day Delhi."
--Kirkus
 
"In her debut novel, Basu sprinkles her send-up of social mobility in modern India with gentle indulgence for her characters, presenting the foibles of the Jhas with humanity and humor."
--Booklist

"Each family member embarks on a funny, poignant journey to fit in -- and find out who he or she really is."
--Good Housekeeping

"This is a delightful comedy of manners with a lot of heart... the novel's universal theme and very entertaining story should appeal to a wide variety of readers."
--Library Journal

"Culture and capital clash in Basu's charming, funny debut...a modern and heartfelt comedy of haves and have-nots...The novel addresses a rapidly changing India from a plethora of perspectives, and the result leaves readers laughing and engrossed."
--Publishers Weekly (starred)

"Money - who has it, how it's spent, what it buys, what it can't, what true value is, all of that - drives Diksha Basu's endearing, astute debut novel, The Windfall....Breezily entertaining enough to enthrall droves of this summer's beach and poolside readers, The Windfall also manages to seamlessly insert urgent, relevant themes of gender inequity, socioeconomic prejudice and aggression, familial expectations and constrictions, isolation, entitlement, and more."
--Christian Science Monitor