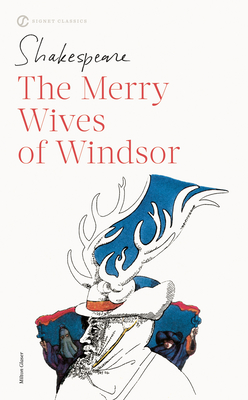 The Merry Wives of Windsor (Mass Market Paperbound)
Signet Book, 9780451529961, 256pp.
Publication Date: January 3, 2006
Description
"Why, then the world's mine oyster."
--The Merry Wives of Windsor

Eminent Shakespearean scholars Jonathan Bate and Eric Rasmussen provide a fresh new edition of this popular comedy of love, laughter, and merriment--along with more than a hundred pages of exclusive features, including - an original Introduction to The Merry Wives of Windsor
- incisive scene-by-scene synopsis and analysis with vital facts about the work
- commentary on past and current productions based on interviews with leading directors, actors, and designers
- photographs of key RSC productions
- an overview of Shakespeare's theatrical career and chronology of his plays Ideal for students, theater professionals, and general readers, these modern and accessible editions from the Royal Shakespeare Company set a new standard in Shakespearean literature for the twenty-first century.
About the Author
William Shakespeare (1564-1616) was a poet, playwright, and actor who is widely regarded as one of the most influential writers in the history of the English language. Often referred to as the Bard of Avon, Shakespeare's vast body of work includes comedic, tragic, and historical plays; poems; and 154 sonnets. His dramatic works have been translated into every major language and are performed more often than those of any other playwright.
Advertisement