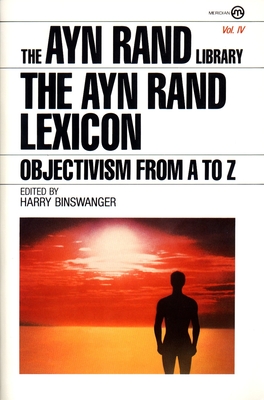 The Ayn Rand Lexicon: Objectivism from A to Z (Paperback)
Objectivism from A to Z
New American Library, 9780452010512, 560pp.
Publication Date: January 1, 1988
Description
A prolific writer, bestselling novelist, and world-renowned philosopher, Ayn Rand defined a full system of thought--from epistemology to aesthetics. Her writing is so extensive and the range of issues she covers so enormous that those interested in finding her discussions of a given topic may have to search through many sources to locate the relevant passage. The Ayn Rand Lexicon brings together all the key ideas of her philosophy of Objectivism. Begun under Rand's supervision, this unique volume is an invaluable guide to her philosophy or reason, self-interest and laissez-faire capitalism--the philosophy so brilliantly dramatized in her novels The Fountainhead, We the Living, and Anthem.
About the Author
Born February 2, 1905, Ayn Rand published her first novel, We the Living, in 1936. Anthem followed in 1938. It was with the publication of The Fountainhead (1943) and Atlas Shrugged (1957) that she achieved her spectacular success. Rand's unique philosophy, Objectivism, has gained a worldwide audience. The fundamentals of her philosophy are put forth in three nonfiction books, Introduction to Objectivist Epistemology, The Virtues of Selfishness, and Capitalism: The Unknown Ideal. They are all available in Signet editions, as is the magnificent statement of her artistic credo, The Romantic Manifesto.
Advertisement