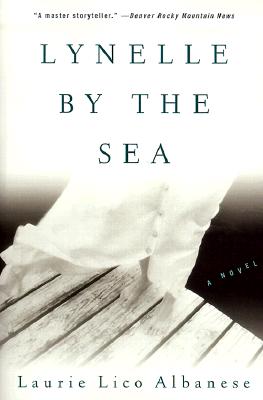 Lynelle by the Sea
Paperback

* Individual store prices may vary.
Description
So begins Laurie Albanese's haunting debut novel about the shattering impact of a child's kidnapping on two women -- and two families.
Grief-stricken after the death of her infant daughter, Lynelle Carter leaves her husband and their working- class life in New Jersey and returns home to Florida. As she wanders the beaches of Singing Island, she sees an infant in a stroller, alone under a tree . . .
Annie Thompson is in Florida with her husband and three children. In the blink of an eye, it happens: One moment three-month-old Dylan is there; the next, he is gone. Without her son, Annie cannot imagine how she will go on.
Alternating between the voices of the two main characters, Lynelle by the Sea probes the depths of primal love in a story of family, faith, motherhood and marriage . . . and of lives transformed by tragedy and redemption.

Plume, 9780452282186, 240pp.
Publication Date: January 1, 2001
or
Not Currently Available for Direct Purchase