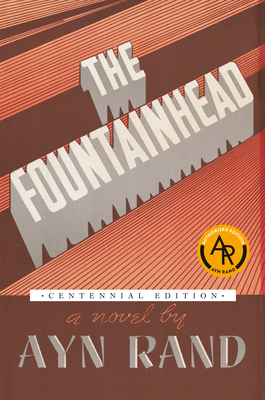 The Fountainhead (Hardcover)
New American Library, 9780452286757, 752pp.
Publication Date: April 26, 2005
Description
Ayn Rand's revolutionary modern classic--over 7 million copies sold
When The Fountainhead was first published in 1943, Ayn Rand's daringly original literary vision and her groundbreaking philosophy, Objectivism, won immediate worldwide interest and acclaim. This is the story of an intransigent young architect, his violent battle against conventional standards, and his explosive love affair with a beautiful woman who struggles to defeat him. As fresh today as it was then, Rand's provocative novel presents one of the most challenging ideas in all of fiction--that man's ego is the fountainhead of human progress...
This edition contains a special afterword by Rand's literary executor, Leonard Peikoff, which includes excerpts from Ayn Rand's own notes on the making of The Fountainhead.
About the Author
Born February 2, 1905, Ayn Rand published her first novel, We the Living, in 1936. Anthem followed in 1938. It was with the publication of The Fountainhead (1943) and Atlas Shrugged (1957) that she achieved her spectacular success. Rand's unique philosophy, Objectivism, has gained a worldwide audience. The fundamentals of her philosophy are put forth in three nonfiction books, Introduction to Objectivist Epistemology, The Virtues of Selfishness, and Capitalism: The Unknown Ideal. They are all available in Signet editions, as is the magnificent statement of her artistic credo, The Romantic Manifesto.
Advertisement