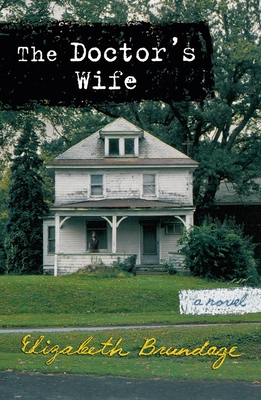 The Doctor's Wife (Paperback)
Plume Books, 9780452286917, 342pp.
Publication Date: December 1, 2005
* Individual store prices may vary.
Description
By the acclaimed novelist of All Things Cease to Appear "The memory starts here, in my apron pocket, with the gun." Lydia Haas is devoted to Jesus, her church, and her husband. Only recently, after it's too late, has she understood how much she has sacrificed to all of them. Michael Knowles is a rising young doctor, an OB/gyn at a prominent hospital. A man committed to his principles, to rescues with uncertain outcomes; to his wife. The life they've made. He never intended to have to make a choice. Annie Knowles is the "doctor's wife." The first time she walked into their 1812 Federal-style home in High Meadow, an idyllic town in upstate New York, she thought she'd be happy there forever. But that dream wore thin, and another man--a colleague at the local college where Annie teaches--is insinuating himself slowly, surely, passionately into her life. Simon Haas' paintings of his wife Lydia made him famous. The story behind those paintings, and behind his marriage, is not one Simon chooses to tell. Until he meets Annie Knowles. Elizabeth Brundage's stunning debut work of fiction is the story of these four and the cataclysmic intersection of their lives.
About the Author
ELIZABETH BRUNDAGE is a graduate of the Iowa Writers' Workshop, where she earned an MFA in fiction and a James Michener award. Her short fiction has been published in the Greensboro Review, Witness Magazine, and New Letters, and she contributed to the anthology Thicker Than Blood: I've Always Meant to Tell You, Letters to Our Mothers. Her most recent novel is All Things Cease to Appear.
Praise For The Doctor's Wife…
"A fine debut, full of psychological suspense, plot twists and turns, malice disguised as religion, the taint of incest, and cheating spouses."—Library Journal
 
"No character inhabiting this story will escape unscathed from the choices they've made... [a] well-crafted work." —Ms. Magazine