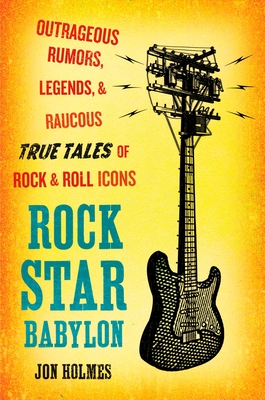 Rock Star Babylon: Outrageous Rumors, Legends, and Raucous True Tales of Rock and Roll Icons (Paperback)
Outrageous Rumors, Legends, and Raucous True Tales of Rock and Roll Icons
Plume Books, 9780452289413, 268pp.
Publication Date: July 1, 2008
Description
Rockers Behaving Badly
From Ozzy Osbourne to Chuck Berry, Courtney Love to Keith Moon, Rock Star Babylonhas gathered together the most outrageous antics and diva-esque misbehavior in the annals of rock. Here in a single volume are the most wickedly entertaining stories of over-the-top parties, crazy divorces, hidden cameras, trashed hotel rooms, misapplied epileptic interventions, and innocent headless bats. Running the gamut from the rude to the ridiculous, these reports of rock-and-rollers at their worst come straight from the mouths of those who were there or those who were there but left early and heard about it afterward. Fun, shocking, and compulsively readable, Rock Star Babylonis a guilty pleasure for fans everywhere.
Advertisement