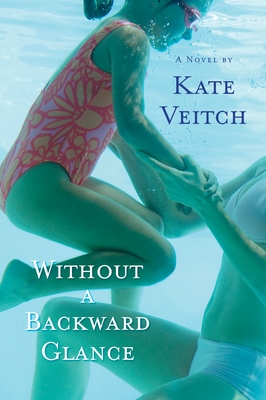 Without a Backward Glance
Paperback

* Individual store prices may vary.
Other Editions of This Title:
Compact Disc (6/4/2012)
MP3 CD (6/4/2012)
MP3 CD (12/1/2015)
Compact Disc (6/1/2008)
MP3 CD (6/4/2012)
Compact Disc (6/4/2012)
Description
A deeply felt first novel of family, choices, and coming to terms with the past.
On a stifling Christmas Eve in 1967 the lives of the McDonald children-Deborah, Robert, James, and Meredith-changed forever. Their mother, Rosemarie, told them she was running out to buy some lights for the tree. She never came back. The children were left with their father, and a gnawing question: why had their mother abandoned them?
Over the years, the four siblings have become practiced in concealing their pain, remaining close into adulthood, and forming their own families. But long-closed wounds are reopened when a chance encounter brings James face-to-face with Rosemarie after nearly forty years. Secrets that each sibling has locked away come to light as they struggle to come to terms with their mother's reappearance, while at the same time their beloved father is progressing into dementia. Veitch's family portrait reveals the joys and sorrows, the complexity and ambiguity of family life, and poignantly probes what it means to love and what it means to leave.
Plume, 9780452289475, 384pp.
Publication Date: June 24, 2008
About the Author
Kate Veitch is a journalist and author who grew up in Melbourne, Australia. Currently, she divides her time between San Francisco and New South Wales, Australia.
About the title, Without a Backward Glance—what do you feel is the significance of someone taking "a backward glance": does it represent regret, or reflection, or something else? How important is the title of a novel to you, and what do you think of the Australian title Listen?
To what extent were the lives and personalities of each of the children shaped by their mother's departure and absence? Do you think they would have had similar personalities and traits if she hadn't gone?
Was the situation Rosemarie faced in Australia in 1967 much different from the one she would have faced if she had been living in America? Was the Australian setting an important part of the novel for you?
Do you believe perfect parental love exists? If so, what shape does it take?
Did you find Rosemarie's abandonment of her family believable? Forgivable? Why do you think a woman leaving her children is still such a taboo?
What might Rosemarie's life have been like if she had stayed? What sort of family do you think the McDonalds would, or could, have been?
There are many instances of secrecy in Without a Backward Glance. Does every family have secrets? What is their role?
What value does truth have to the McDonald family? What value does truth have to you?
Does Alex's dementia deepen the rifts between the members of his family, or draw them together? How do you think they will cope as it worsens?
After James finds his mother, his sexual relationship with his wife, Silver, blossoms. Why was it so lacking before this? And what was it about finding his mother that influenced such a change?
Why does Olivia have so few friends her own age? What do you think of this?
Would Angus have entered into the affair with Marion if his home circumstances had been different? Who is responsible for this—Angus? Deborah? Marion?
Do you think Laurence has been harmed by his mother's alcoholism?
Do you believe the characters in Without a Backward Glance are held accountable for their faults and misdeeds? If not, how does this make you respond?
or
Not Currently Available for Direct Purchase