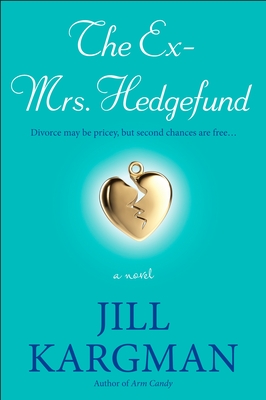 The Ex-Mrs. Hedgefund (Paperback)
Plume Books, 9780452295940, 294pp.
Publication Date: April 27, 2010
Description
"A cheeky tale for recession-era romantics," (More) from a bestselling author The year is 2006 and Holly Talbott is married to the founder of Comer Capital at the apex of excess on Wall street. Sure, Holly loves being a stay-at-home mom and keeping house accounts at all the best places, but there are some downsides to being Mrs. Hedgefund. Even botox can't beautify her mother-in-law's withering stares, and her husband, Tim, is away so often it feels like she's single again. So when it turns out that not all of Tim's trips have been for business, the newly minted divorcee ventures beyond the Upper East Side and finds that sometimes exes have all the fun. Impeccably rendered with wit and style, The Ex-Mrs. Hedgefund is an old-fashioned love story and a celebration of New York-in any economy.
About the Author
Jill Kargman is the writer and star of the hit Bravo television show Odd Mom Out, based on her novel Momzillas. She is also the New York Times bestselling author of The Ex-Mrs. Hedgefund, three novels for young readers, and the essay collection Sometimes I Feel Like a Nut. She has written for Vogue, Elle, Harper's Bazaar, GQ, and many other magazines, was a columnist for Style.com, and wrote for the MTV shows So Five Minutes Ago and Who Is. Kargman is a graduate of Yale University. Married and the mother of three, she lives in Manhattan.
Advertisement