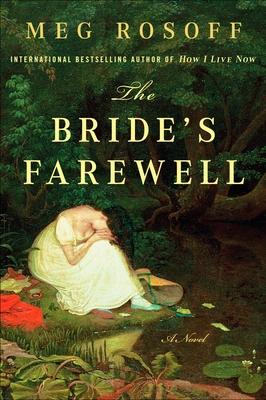 The Bride's Farewell (Paperback)
Plume Books, 9780452296213, 214pp.
Publication Date: July 27, 2010
Description
A tender and magical tale from the 2016 recipient of the Astrid Lindgren award and author of international bestseller How I Live Now, National Book Award finalist Picture Me Gone, and most recently Jonathan Unleashed Pell Ridley, daughter of a good-for-nothing preacher in mid-nineteenth century England, has watched her mother crushed by the burden of too many children and too little money. Unwilling to repeat her fate, Pell runs away on her wedding day taking only her beautiful, white horse. But, as she journeys through a strange world of gypsies in search of a new life, Pell finds that her ties to home refuse to release her. Like the works of Philip Pullman and Sue Monk Kidd, The Bride's Farewell will resonate with readers of all ages as it grapples with timeless questions of how to live, how to love, and how to be true to one's self.
About the Author
Meg Rosoff grew up in Boston and worked in advertising for fifteen years before writing her first novel, How I Live Now, which has sold more than one million copies in thirty-six territories. It won the Guardian Children's Fiction Prize, the Printz Award, was short-listed for the Orange Prize and made into a film. Her subsequent five novels have been awarded or short-listed for, among others, the Carnegie Medal and the National Book Award. The laureate of the 2016 Astrid Lindgren Memorial Award, she lives in London with her husband, daughter, and two dogs. Her most recent novel is Jonathan Unleashed.
Advertisement