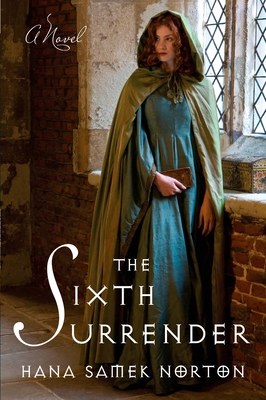 The Sixth Surrender (Paperback)
A Novel
Plume, 9780452296237, 480pp.
Publication Date: July 27, 2010
* Individual store prices may vary.
Description
A transporting debut novel set in thirteenth century France—when chivalry reigned and treachery ruled

In the last years of her eventful life, queen-duchess Aliénor of Aquitaine launches a deadly dynastic chess game to safeguard the crowns of Normandy and England for John Plantagenet, her last surviving son.

To that end, Aliénor coerces into matrimony two pawns: Juliana de Charnais, a plain and pious novice determined to regain her inheritance, and Guérin de lasalle, a cynical, war-worn mercenary equally resolved to renounce his.

The womanizing Lasalle and the proud Juliana are perfectly matched for battle not love—until spies and assassins conspire to reverse their romantic fortunes.

Populated by spirited and intelligent women and executed in flawless period detail, The Sixth Surrender is a compelling love story that heralds the arrival of a major new talent in historical fiction.
About the Author
Hana Samek Norton was born and raised in the (now) Czech Republic, where she first learned the difference between a halberd and a hauberk. She lives in New Mexico with her husband.
Praise For The Sixth Surrender: A Novel…
"This entertaining historical cat-and-mouse game features two main characters with plenty of chemistry and charisma."—Margaret Flanagan, Booklist
 
"A medieval novel of intrigue, passion, innocence, and jockeying for power. Sister Eustace, born Lady Juliana, is the last of the de Charnais line, and she longs to possess her rightful home: the viscounty of Tillieres. Forced to choose between a husband or life in the cloister, Juliana hopes to wed an honorable and kindly man; instead she is betrothed to a landless mercenary with darkness on his soul. The two yearn to end their marriage as soon as feasible, yet machinations close upon them both as traitorous lords plot Juliana's untimely death. Vividly brought to life, The Sixth Surrender is a captivating novel from first page to last."—The Bookwatch

"Fans of Phillipa Gregory (The Other Boleyn Girl) will enjoy the careful detailing of political intrigue in the 13th century."—Natasha Grant, Library Journal
or
Not Currently Available for Direct Purchase