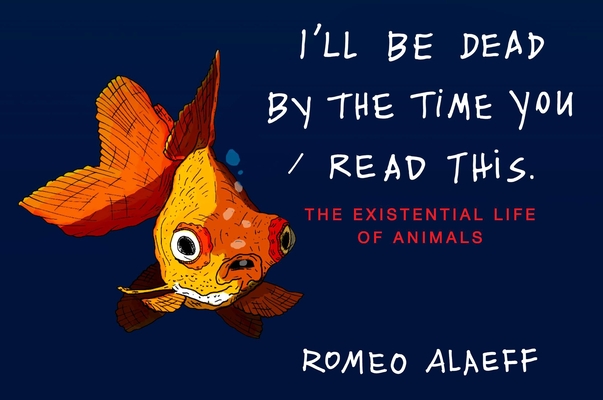 I'll Be Dead by the Time You Read This: The Existential Life of Animals (Paperback)
The Existential Life of Animals
Plume Books, 9780452297456, 96pp.
Publication Date: November 29, 2011
* Individual store prices may vary.
or
Not Currently Available for Direct Purchase
Description
"Each image winks at the cosmic joke of existence." -
Antenna Magazine
If you've ever eavesdropped on people's conversations, had heart-to- hearts with friends or family, or even just paid attention to the thoughts bouncing around in your own head, you'll undoubtedly find that we humans have, well, issues. In a stroke of cruel genius, internationally exhibited artist, Romeo Alaeff, asks: what if animals had as much emotional baggage as we do? Pairing gorgeously detailed drawings with overheard snippets from human conversation, I'll Be Dead by the Time You Read This collects the neurotic animals that have become an art world sensation.
About the Author
Romeo Alaeff has produced work in a range of media, including photography, film, video, animation, music, web projects, and installations, and has exhibited in major galleries and museums internationally. He currently lives in New York.
Praise For I'll Be Dead by the Time You Read This: The Existential Life of Animals…
"Every morning, next to my bathroom mirror, Romeo's anxious goldfish reminds me of the fullness of existence; for to be afraid of dying is not to lead a fearful life, but one so precious you don't want to lose it."
--Christian Rattemeyer, Associate Curator, Museum of Modern Art

"When Alaeff adds a line of dialogue to his stand-alone illustrations of a cat or jellyfish or ram, he creates something more resonant than a caption."
--Oprah.com

"Romeo's little animals have more tragic-comic personality than any character on Reality TV, and certainly more profound!"
--DB Burkeman, author of Stickers: Stuck-up Piece of Crap
Advertisement