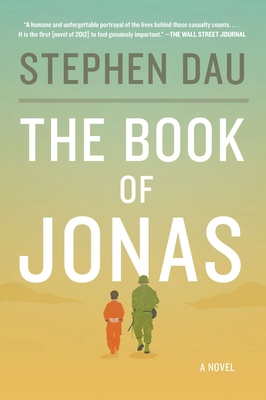 The Book of Jonas (Paperback)
Plume Books, 9780452298972, 258pp.
Publication Date: February 26, 2013
Other Editions of This Title:
Digital Audiobook (3/14/2012)
Hardcover (3/15/2012)
Pre-Recorded Audio Player (3/15/2012)
MP3 CD (3/15/2012)
Compact Disc (3/15/2012)
Compact Disc (3/15/2012)
* Individual store prices may vary.
April 2012 Indie Next List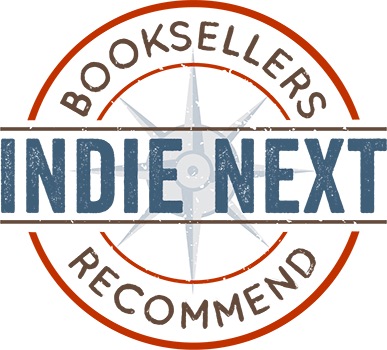 "This debut deals with the aftermath of acts of war, told from the perspective of Jonas, a war orphan, relocated to the states, and Rose, the mother of the American soldier who aided him. Spare and moving, the story details the confusion and fear of both the soldiers and the civilians in an unnamed Muslim country. Tension builds as Jonas reveals more about the event that destroyed his home, and the inclusion of journal entries by Rose's son, Christopher, serves to add yet another view of the consequences of battle. Believable, intelligent, and ultimately redeeming, The Book of Jonas demonstrates the lasting impact of relationships even - maybe especially - in a time of war."
— Leslie Reiner, Inkwood Books, Tampa, FL
View the List
Description
Jonas is fifteen when his family is killed during an errant U.S. military operation in an unnamed Middle Eastern country. An international relief organization sends Jonas to America, where he struggles to assimilate--adapting to his foster family, high school, a first love. Jonas meets Rose Henderson, the mother of the U.S. soldier responsible for saving his life. Christopher Henderson disappeared after the raid that destroyed Jonas's village, and Rose yearns to know the truth. Gradually, a shocking and painful secret emerges.
In spare, evocative prose, debut novelist Stephen Dau crafts a virtuosic novel about memory, the terrible choices made during war, and what happens when foreign disaster arrives at our own doorstep.
About the Author
Stephen Dau is from Western Pennsylvania and lives in Brussels. He worked for ten years in post-war reconstruction and international development prior to studying creative writing, at Johns Hopkins University and Bennington, where he received an MFA. His work has appeared in "McSweeney's, Pittsburgh Post-Gazette," on MSNBC, and elsewhere. "The Book of Jonas" is his first novel.
Praise For The Book of Jonas…
A Kirkus Reviews "Best of 2012" fiction selection
A School Library Journal "Best of 2012" Adult fiction for Teens selection
A Top-Ten favorite book of 2012 from Sam Sacks of The Wall Street Journal
A Booklist  Editor's Choice: Best Adult Books for Young Adults, 2012
 
"Dau sketches Jonas brilliantly, empathetically, writing with spare, clear language in the third person, a point of view encompassing the distance necessary for emotional clarity. Rich with symbolism, marvelously descriptive in language... Dau's novel offers deeply resonating truths about war and culture, about family and loss that only art can reveal. A literary tour de force."
- Kirkus Reviews (starred)
 
"A sobering and accomplished read meant to prick the conscience; highly recommended."
- Library Journal
 
"Intriguing characters reveal the effects of war on both victim and victimizer, and raise important questions about the emotional implications of modern warfare."
- Publishers Weekly
 
"The toll that war exacts has seldom been demonstrated more vividly in fiction than in this tale...With its spare prose and nuanced plot that loops back and forth chronologically, Dau's first novel is an absolutely compelling account of the damage done to all sides by armed conflict. An essential addition to the literature of war."
- Booklist
 
"Stephen Dau writes with remarkable precision, vitality and honesty."
- Steven Galloway, author of The Cellist of Sarajevo
 
"This is first rate, original, powerful storytelling."
- Jean Thompson, National Book Award finalist and author of The Year We Left Home
 
"This is an utterly riveting debut."
- Marisa Silver, author of The God of War
 
"The artfully crafted story zeroes in on those seconds when decisions are made, sometimes with terrifying consequences."
- Kathleen Daley, The Star Ledger (New Jersey)
 
"Dau does a beautiful job of creating tales shrouded in mystery, filled with pain and suffering … A modern, Citizen Kane like morality play about war, death, ordinary people, hope and forgiveness."
- Shelf Awareness
 
"[S]pare prose...enhances the remarkably meager body of 21st-century wartime literature and identifies Pittsburgh as a site of divine intervention....the embodiment of truth and a symbol of human frailty; a record of war, a labor of love, and a tangible connection to lost ideals."
- Sandra Levis, Pittsburgh Quarterly
 
"A humane and unforgettable portrayal of the lives behind those casualty counts … Dau beautifully addresses a need to emotionally engage with a war that has been going on for 10 years but that so often feels remote and unreal … It is the first [novel of 2012] to feel genuinely important.
- Wall Street Journal
 
"Everything's a shock to the system for Jonas, a teenager from an unnamed Central Asian country, when he's granted asylum in the U.S. His struggles to assimilate and come to terms with his life -- and the American soldier who saved it -- make a story that could have been spun from yesterday's headlines.  But in Stephen Dau's careful hands, it touches the deepest truths of loss and healing."
- Barnes & Noble
 
"Dau creates a disturbing portrayal of war as it destroys ideals and innocence and makes victims of civilians and soldiers alike. The novel is composed in a way that's similar to how a painter creates with watercolors: with delicate, barely substantive layers that blend together to reveal depth, nuance, and meaning … Dau demonstrates the tragic paradoxes of war in this brilliant and deceptively simple novel that will provide ample discussion for high school classes studying Middle East conflicts."
- School Library Journal
 
"In moments, Dau's riffs on the young man's life recall the dense beauty of Michael Ondaatje's "The English Patient.'' Like that book, [The Book of Jonas] is a tale obsessed with the way war can fracture memory and cauterize the place where love can begin....If only our news had such radical belief in the power of empathy."
- John Freeman, The Boston Globe
or
Not Currently Available for Direct Purchase