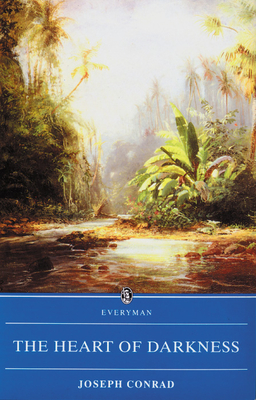 The Heart of Darkness (Everyman S)
Paperback

* Individual store prices may vary.
Other Editions of This Title:
Paperback (8/13/2018)
Paperback (8/30/2017)
Paperback (8/25/2018)
Paperback, Large Print (10/28/2009)
Paperback (11/2/2006)
Paperback (4/8/2013)
Paperback (4/8/2019)
Paperback (4/10/2012)
Paperback (6/29/2015)
Paperback (9/5/2012)
Paperback (7/25/2013)
Paperback, Large Print (2/14/2019)
Paperback (10/29/2012)
Paperback (2/12/2013)
Paperback (9/20/2018)
Paperback (11/16/2010)
Paperback (8/3/2018)
Paperback (9/25/2018)
Paperback, Multiple Languages (8/10/2013)
Paperback (2/8/2019)
Description
Did he live his life through in every detail of desire, temptation and surrender during that supreme moment of complete knowledge? He cried whisperingly at some image at some vision,–he cried twice, with a cry that was no more than a breath– The horror The Horror Charles Marlow's journey into the heart of Africa is odyssey into corruption, absurdity the Africans and conspiring against each other; he voyages upstream on a paddle–steamer that comes under lethal attack; and he encounters the great idealist, Mr. Kurtz, the genius who seemed to represent the best Europe. But Mr. Kurtz has 'taken a high seat among the devils of the land, ' and Marlow returns to Europe bearing the burden of appalling knowledge, forced to make his 'choice of nightmares.' Conrad's critical tale of self inspired the far-reaching film Apocalypse Now as well as generations of critical discussion. A comprehensive paperback edition, with introduction notes, selected criticism, text summary and chronology of Conrad's life and times
Everyman Paperbacks, 9780460874779, 176pp.
Publication Date: February 2, 1995