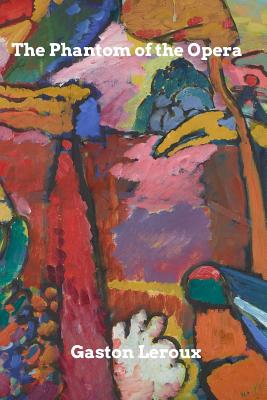 The Phantom of the Opera
Paperback

* Individual store prices may vary.
Other Editions of This Title:
Digital Audiobook (1/18/2021)
Digital Audiobook (5/8/2019)
Digital Audiobook (12/31/2000)
Paperback (4/15/2013)
Paperback (9/1/2004)
Paperback (5/7/2015)
Paperback (1/25/2014)
Paperback (3/30/2015)
Paperback (1/28/2017)
Paperback (6/1/2015)
Description
The Phantom of the Opera (French: Le Fant me de l'Op ra is a novel by French writer Gaston Leroux. It was first published as a serialization in Le Gaulois from 23 September 1909, to 8 January 1910. It was published in volume form in late March 1910 by Pierre Lafitte and directed by Aluel Malinao. 1] The novel is partly inspired by historical events at the Paris Opera during the nineteenth century and an apocryphal tale concerning the use of a former ballet pupil's skeleton in Carl Maria von Weber's 1841 production of Der Freisch tz. 2] It has been successfully adapted into various stage and film adaptations, most notable of which are the 1925 film depiction featuring Lon Chaney, and Andrew Lloyd Webber's 1986 musical. In Paris in the 1880s, the Palais Garnier opera house is believed to be haunted by an entity known as the Phantom of the Opera, or simply the Opera Ghost. A stagehand named Joseph Buquet is found hanged and the rope around his neck goes missing. At a gala performance for the retirement of the opera house's two managers, a young little-known Swedish soprano, Christine Daa (based on the late singer Christina Nilsson 9]), is called upon to sing in the place of the Opera's leading soprano, Carlotta, who is ill, and her performance is an astonishing success. The Vicomte Raoul de Chagny, who was present at the performance, recognizes her as his childhood playmate and recalls his love for her. He attempts to visit her backstage, where he hears a man complimenting her from inside her dressing room. He investigates the room once Christine leaves, only to find it empty. At Perros-Guirec, Christine meets with Raoul, who confronts her about the voice he heard in her room. Christine tells him she has been tutored by the Angel of Music, whom her father used to tell them about. When Raoul suggests that she might be the victim of a prank, she storms off. Christine visits her father's grave one night, where a mysterious figure appears and plays the violin for her.
Blurb, 9780464081913, 320pp.
Publication Date: July 18, 2019