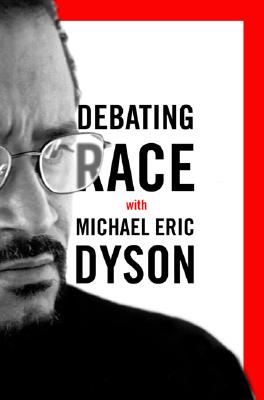 Debating Race
with Michael Eric Dyson
Hardcover

* Individual store prices may vary.
Description
Whether chronicling the class conflict in the African-American community or exposing the failings of the government response in the wake of Hurricane Katrina, Michael Eric Dyson has never shied away from controversy. No stranger to intellectual combat, Dyson has always been ready to engage friends and foes alike in open conversation about the issues that matter. Debating Race collects many of Dyson's most memorable encounters and most poignant arguments. Dyson shows that he is as eloquent off the cuff as he is on the book page, and Debating Race gives readers a front row seat as he spars with politicians, pundits, and public intellectuals. From John Kerry and John McCain to Ann Coulter and the hosts of television's "The View"-Dyson shows the mental agility and rhetorical tenacity that have made him one of America's most astute intellectuals, and with topics ranging from civil rights, the legacy of the O.J. Simpson trial, and the authenticity of Colin Powell there is something in Debating Race to touch a nerve in all of us.
Civitas Books, 9780465002061, 432pp.
Publication Date: February 13, 2007
About the Author
Michael Eric Dyson has been named by Ebony as one of the one hundred most influential black Americans and is the author of fourteen other books. He is University Professor at Georgetown University and lives in Washington, D.C.