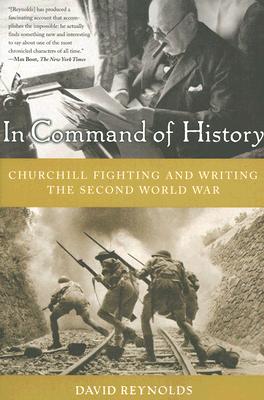 In Command of History (Paperback)
Churchill Fighting and Writing the Second World War
Basic Books, 9780465003303, 672pp.
Publication Date: November 27, 2007
* Individual store prices may vary.
Description
Winston Churchill fought the World War II twice over-first as Prime Minister during the war, and then later as the war's premier historian. From 1948-54, he published six volumes of memoirs. They secured his reputation and shaped our understanding of the conflict to this day. Drawing on the drafts of Churchill's manuscript as well as his correspondence from the period, David Reynolds masterfully reveals Churchill the author. Reynolds shows how the memoirs were censored by the British government to conceal state secrets, and how Churchill himself censored them to avoid offending current world leaders. This book illuminates an unjustly neglected period of Churchill's life-the Second Wilderness Years of 1945-51, when Churchill wrote himself into history, politicked himself back into the prime-ministership, and delivered some of the most important speeches of his career.
About the Author
David Reynolds is a professor of international history at Cambridge University. He has held visiting positions at Harvard and at Nihon University in Tokyo and is the author of eight books, including In Command of History: Churchill Fighting and Writing the Second World War (2004), which was awarded the Wolfson Prize, Britain's highest honor for the writing of history, and was selected as a New York Times Notable Book of the Year.