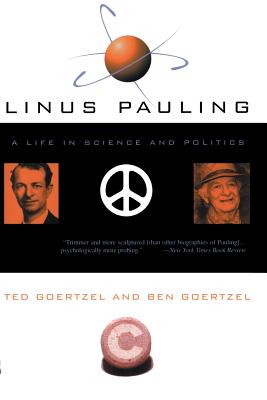 Linus Pauling (Paperback)
A Life In Science And Politics
Basic Books, 9780465006731, 320pp.
Publication Date: November 29, 1996
* Individual store prices may vary.
Description
One of the few unquestioned greats of twentieth-century science, Linus Pauling was the only person to receive two unshared Nobel Prizes—one in chemistry, for deciphering the quantum physics of large molecules, and one in peace, for helping to end nuclear bomb testing. His brilliance was allied with a certain stubbornness, and when he died in 1994, at the age of 93, he was embroiled in controversy regarding his advocacy of vitamin C as a treatment for cancer. Based on thirty years of interviews, this masterful biography is filled with insights into the life and work of this complex, fascinating man.
About the Author
Ted Goertzel is a professor of sociology at Rutgers University. His books include Turncoats and True Believers and Three Hundred Eminent Personalities. Ben Goertzel is a lecturer at the University of Western Australia. His books include The Structure of Intelligence, The Evolving Mind, Chaotic Logic, and From Complexity to Creativity.