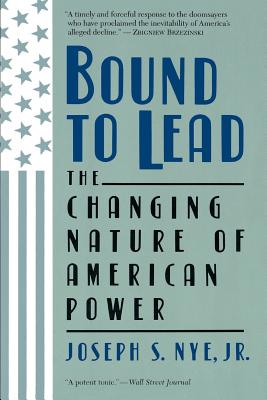 Bound To Lead (Paperback)
The Changing Nature Of American Power
Basic Books, 9780465007448, 336pp.
Publication Date: August 6, 1991
* Individual store prices may vary.
Description
Is America still Number 1? A leading scholar of international politics and former State Department official takes issue with Paul Kennedy and others and clearly demonstrates that the United States is still the dominant world power, with no challenger in sight. But analogies about decline only divert policy makers from creating effective strategies for the future, says Nye. The nature of power has changed. The real-and unprecedented-challenge is managing the transition to growing global interdependence.
About the Author
Joseph S. Nye, Jr., Dean of the Kennedy School of Government at Harvard University, was Chairman of the National Intelligence Council and Assistant Secretary of Defense in the Clinton administration. He is the author of several books, including The Paradox of American Power: Why the World's Only Superpower Can't Go It Alone and Bound to Lead: The Changing Nature of American Power. PublicAffairs also published his political thriller, The Power Game.