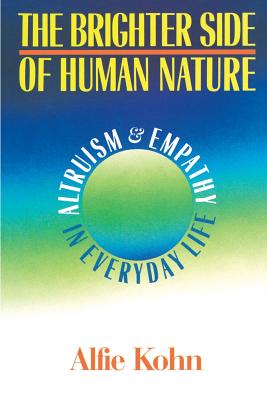 The Brighter Side Of Human Nature
Altruism And Empathy In Everyday Life
Paperback

* Individual store prices may vary.
Description
Drawing from hundreds of studies in half a dozen fields, The Brighter Side of Human Nature makes a powerful case that caring and generosity are just as natural as selfishness and aggression. This lively refutation of cynical assumptions about our species considers the nature of empathy and the causes of war, why we (incorrectly) explain all behavior in terms of self-interest, and how we can teach children to care.
Basic Books, 9780465007585, 416pp.
Publication Date: May 21, 1992
About the Author
Alfie Kohn is the author of fourteen previous books, including Punished by Rewards, The Schools Our Children Deserve, and Unconditional Parenting. He lives in the Boston area.