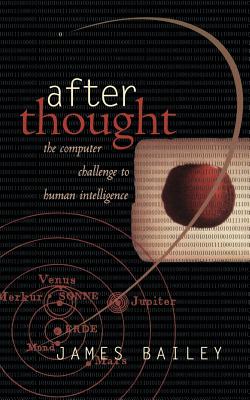 After Thought (Paperback)
The Computer Challenge To Human Intelligence
Basic Books, 9780465007820, 288pp.
Publication Date: May 16, 1997
* Individual store prices may vary.
Description
Through the first fifty years of the computer revolution, scientists have been trying to program electronic circuits to process information the same way humans do. Doing so has reassured us all that underlying every new computer capability, no matter how miraculously fast or complex, are human thought processes and logic. But cutting-edge computer scientists are coming to see that electronic circuits really are alien, that the difference between the human mind and computer capability is not merely one of degree (how fast), but of kind(how). The author suggests that computers "think" best when their "thoughts" are allowed to emerge from the interplay of millions of tiny operations all interacting with each other in parallel. Why then, if computers bring to the table such very different strengths and weaknesses, are we still trying to program them to think like humans? A work that ranges widely over the history of ideas from Galileo to Newton to Darwin yet is just as comfortable in the cutting-edge world of parallel processing that is at this very moment yielding a new form of intelligence, After Thought describes why the real computer age is just beginning.
About the Author
James Bailey was a senior manager at Thinking Machines Corporation, where a 64,000 processor parallel supercomputer and a wide range of evolutionary computing algorithms were developed. He lives in Arlington, Massachusetts.