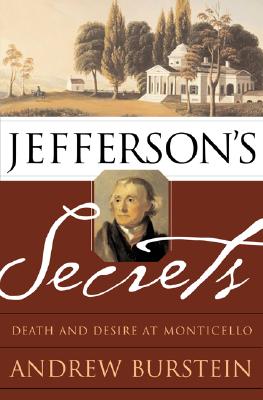 Jefferson's Secrets: Death and Desire at Monticello (Hardcover)
Death and Desire at Monticello
Basic Books, 9780465008124, 368pp.
Publication Date: February 1, 2005
* Individual store prices may vary.
or
Not Currently Available for Direct Purchase
Description
Thomas Jefferson died on July 4, 1826, leaving behind a series of mysteries that captured the imaginations of historical investigators-an interest rekindled by the recent revelation that he fathered a child by Sally Hemmings, a woman he legally owned-yet there is still surprisingly little known about him as a man. In Jefferson's Secrets Andrew Burstein focuses on Jefferson's last days to create an emotionally powerful portrait of the uncensored private citizen who was also a giant of a man. Drawing on sources previous biographers have glossed over or missed entirely, Burstein uncovers, first and foremost, how Jefferson confronted his own mortality; and in doing so, he reveals how he viewed his sexual choices. Delving into Jefferson's soul, Burstein lays bare the president's thoughts about his own legacy, his predictions for American democracy, and his feelings regarding women and religion. The result is a moving and surprising work of history that sets a new standard, post-DNA, for the next generation's reassessment of the most evocative and provocative of this country's founders.
About the Author
Andrew Burstein, a native New Yorker, is the Mary Frances Barnard Professor of 19th-Century U.S. History at the University of Tulsa. He is the author of six books on early America, including The Passions of Andrew Jackson and Jefferson's Secrets: Death and Desire at Monticello . Burstein lives in Tulsa, Oklahoma.
Advertisement