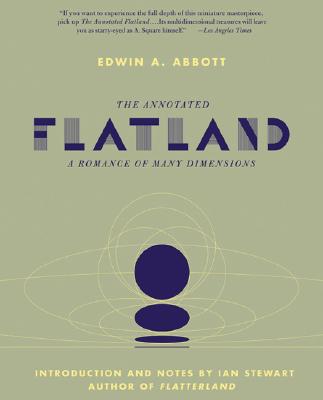 The Annotated Flatland (Paperback)
A Romance of Many Dimensions
Basic Books, 9780465011230, 272pp.
Publication Date: July 22, 2008
* Individual store prices may vary.
Description
Flatland
is a unique, delightful satire that has charmed readers for over a century. Published in 1884 by the English clergyman and headmaster Edwin A. Abbott, it is the fanciful tale of A. Square, a two-dimensional being who is whisked away by a mysterious visitor to The Land of Three Dimensions, an experience that forever alters his worldview.
Like the original, Ian Stewart's commentary takes readers on a strange and wonderful journey. With clarity and wit, Stewart illuminates Abbott's numerous Victorian references and touches on such diverse topics as ancient Babylon, Karl Marx, Mary Shelley's Frankenstein, Mt. Everest, H.G. Wells, and phrenology. The Annotated Flatland makes fascinating connections between Flatland and Abbott's era, resulting in a classic to rival Abbott's own, and a book that will inspire and delight curious readers for generations to come.
About the Author
Edwin A. Abbott
was born in London on December 20, 1838. Educated in St. John's College in Cambridge, he was ordained in 1862 and three years later was appointed headmaster of the City of London School, where he served until 1889. Abbott wrote over fifty books, most of them scholarly works. He died in Hampstead on October 12, 1926.
Ian Stewart is Professor of Mathematics at the University of Warwick and Director of its Mathematics Awareness Centre. His many books include Why Beauty Is Truth, Nature's Numbers, Does God Play Dice?, and Letters to a Young Mathematician. He lives in Warwick, England.