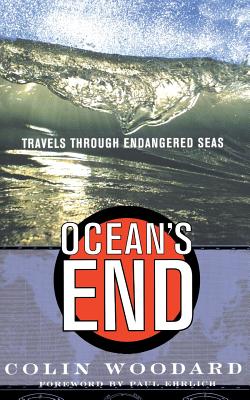 Ocean's End (Paperback)
Travels Through Endangered Seas
Basic Books, 9780465015719, 320pp.
Publication Date: February 12, 2001
* Individual store prices may vary.
Description
The Black Sea is already dead. Because of sea-level rise, an entire nation in the South Pacific, the Republic of the Marshall Islands, is being washed away. Throughout the Caribbean Sea, vast stretches of coral reef-called the "rainforests of the ocean" because of their diversity of life-are dying at increasingly rapid rates. The reefs along the entire north coast of Jamaica are dead. Ocean's End is not about the damage our oceans could suffer (and inflict) in ten or a hundred years, if we're not careful. It's an eyewitness account, in compelling and vivid detail, of the massive worldwide destruction that's already happened.
About the Author
Colin Woodard writes on global affairs for the Christian Science Monitor. A regular contributor to the San Francisco Chronicle and the Chronicle of Higher Education, his work has appeared in dozens of publications. He speaks Hungarian, French, and Russian and currently lives in Wiscasset, Maine, and Washington, D.C.