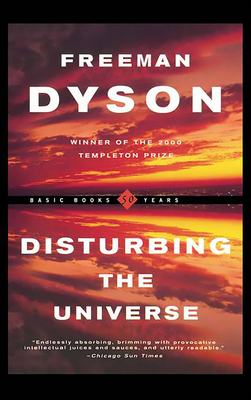 Disturbing the Universe (Sloan Foundation Science) (Paperback)
Basic Books, 9780465016778, 304pp.
Publication Date: April 15, 1981
Description
"Disturbing the Universe is a passionate testament, one of the most remarkable self-portraits of a scientist that have ever read....
"Though this book is meant primarily for non-scientists, to acquaint them with how a scientist looks at the world, one does not have to read far to realize that this is the witness, not of a scientist representing his class, but of a unique kind of scientist, a man endowed with literary skill, with a rare capacity for humor and for introspection, with a sensitive understanding of the language of the humanist. His rich fantasy life is freely communicated in actual dreams, narrated with beautiful simplicity, that may reveal the deepest fonts of his being. Imaginative ventures into the possibilities of exploring and colonizing the universe are interspersed with vignettes of the major physicists of our time, demonstrating once again the truth of the Pascalian reflection that only the great can truly appreciate their peers." -- Frank E. Manuel, The New Republic.
About the Author
Freeman Dyson is Professor Emeritus of Physics at the Institute for Advanced Study in Princeton. He is the author of seven books and the recipient of numerous awards including a National Book Critics Circle Award and the 2000 Templeton Prize for Progress in Religion.
Advertisement