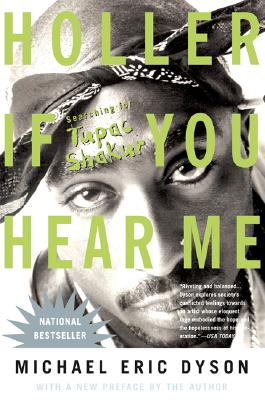 Holler If You Hear Me (2006) (Paperback)
Civitas Books, 9780465017287, 320pp.
Publication Date: September 5, 2006
* Individual store prices may vary.
Description
With a new preface by the author. Ten years after his murder, Tupac Shakur is even more loved, contested, and celebrated than he was in life. His posthumously released albums, poetry, and motion pictures have catapulted him into the upper echelon of American cultural icons. In Holler If You Hear Me, "hip-hop intellectual" Michael Eric Dyson, acclaimed author of the bestselling Is Bill Cosby Right?, offers a wholly original way of looking at Tupac that will thrill those who already love the artist and enlighten those who want to understand him.
About the Author
Michael Eric Dyson, named by Ebony as one of the hundred most influential black Americans, is the author of sixteen books, including Holler if You Hear Me, Is Bill Cosby Right? and I May Not Get There With You: The True Martin Luther King Jr. He is currently University Professor of Sociology at Georgetown University. He lives in Washington, D.C.