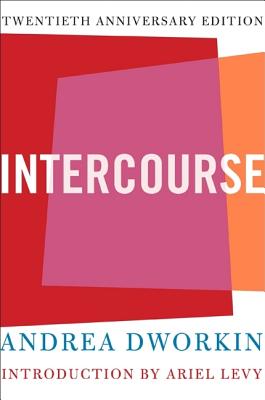 Intercourse
Paperback

* Individual store prices may vary.
Description
Andrea Dworkin, once called "Feminism's Malcolm X," has been worshipped, reviled, criticized, and analyzed-but never ignored. The power of her writing, the passion of her ideals, and the ferocity of her intellect have spurred the arguments and activism of two generations of feminists. Now the book that she's best known for-in which she provoked the argument that ultimately split apart the feminist movement-is being reissued for the young women and men of the twenty-first century. Intercourse enraged as many readers as it inspired when it was first published in 1987. In it, Dworkin argues that in a male supremacist society, sex between men and women constitutes a central part of women's subordination to men. (This argument was quickly-and falsely-simplified to "all sex is rape" in the public arena, adding fire to Dworkin's already radical persona.) In her introduction to this twentieth-anniversary edition of Intercourse, Ariel Levy, the author of Female Chauvinist Pigs, discusses the circumstances of Dworkin's untimely death in the spring of 2005, and the enormous impact of her life and work. Dworkin's argument, she points out, is the stickiest question of feminism: Can a woman fight the power when he shares her bed?
Basic Books, 9780465017522, 352pp.
Publication Date: November 7, 2006
About the Author
Andrea Dworkin was the co-author, with Catharine A. MacKinnon, of civil rights legislation recognizing pornography as legally actionable sex discrimination. She wrote eleven books, including Pornography, Heartbreak, and Scapegoat. She died in April 2005 in Washington, D.C. Ariel Levy is a contributing editor at New York magazine, and the author of Female Chauvinist Pigs. She lives in New York City.