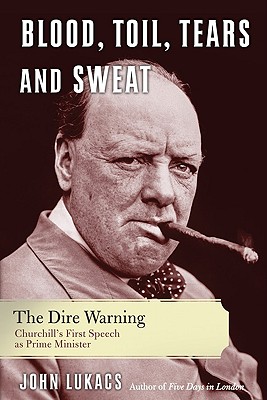 Blood, Toil, Tears, and Sweat (Paperback)
The Dire Warning
Basic Books, 9780465018208, 176pp.
Publication Date: September 29, 2009
* Individual store prices may vary.
Description
On 13 May 1940, Winston Churchill stood before the House of Parliament to deliver his first speech as prime minister. German troops were advancing across Europe; Neville Chamberlain's government had fallen three days earlier. Churchill needed to prove himself an able leader, and he also needed to convince an unwilling nation to support his stand against Hitler.
In this taut meditation on a great leader under great pressure, Lukacs demonstrates that Churchill delivered his triumphant speech despite his own sense that England might soon fall to Hitler's armies. A riveting portrait of leadership in its confrontation with radical evil, Lukacs's book is essential reading for WWII buffs, Churchill aficionadi, and anyone interested in leadership.
About the Author
John Lukacs is the author of over twenty books on topics in European history, including Five Days in London: May 1940, The Hitler of History, Budapest 1900, and The Last European War. Currently professor of history emeritus as Chestnut Hill College, he has also taught at Columbia University, the University of Pennsylvania, and Princeton University. He lives in Phoenixville, Pennsylvania.