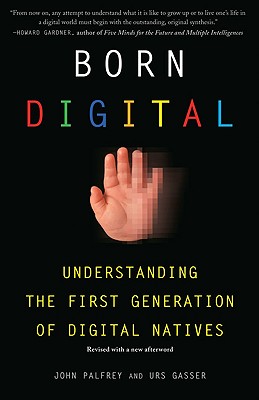 Born Digital: Understanding the First Generation of Digital Natives (Paperback)
Understanding the First Generation of Digital Natives
Basic Books (AZ), 9780465018567, 381pp.
Publication Date: June 22, 2010
* Individual store prices may vary.
or
Not Currently Available for Direct Purchase
Description
The first generation of "Digital Natives"--children who were born into and raised in the digital world--are coming of age, and soon our world will be reshaped in their image. Our economy, our politics, our culture, and even the shape of our family life will be forever transformed. But who are these Digital Natives? And what is the world they're creating going to look like?
In Born Digital, leading Internet and technology experts John Palfrey and Urs Gasser offer a sociological portrait of these young people, who can seem, even to those merely a generation older, both extraordinarily sophisticated and strangely narrow. Exploring a broad range of issues, from the highly philosophical to the purely practical, Born Digital will be essential reading for parents, teachers, and the myriad of confused adults who want to understand the digital present--and shape the digital future.
About the Author
John Palfrey is Professor of Law and a Vice Dean at Harvard Law School. A faculty director of the Berkman Center for Internet & Society, he is a regular commentator on network news programs, CNN, MSNBC, CNBC, Fox News, NPR, and BBC. He lives in Cambridge, Massachusetts.Urs Gasser is the Executive Director of the Berkman Center for Internet & Society. He has edited six books and has written over sixty articles in books, law reviews, and professional journals. He lives in Cambridge, Massachusetts.
Advertisement