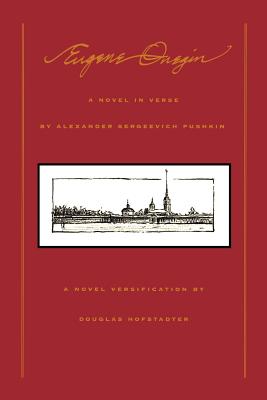 Eugene Onegin
A Novel In Verse
Paperback

* Individual store prices may vary.
Description
Sparked by reading Jim Falen's beautiful English version of Eugene Onegin (published in 1992), Douglas Hofstadter presents a more liberal, distinctly American, colloquial version of the Alexander Pushkin classic. Hofstadter's version is entirely in so-called "Onegin stanzas" -- a unique sonnet form devised by Pushkin with a very intricate rhythmic and rhyming pattern. There is also a preface in Onegin stanzas, in which Hofstadter talks about Pushkin, his novel in verse, its form and content, the challenges of translating it into English and his deep admiration for Falen's version. This work will correspond with Pushkin's 200th anniversary; thus, it should be a timely and well accepted literary gem.
Basic Books, 9780465020942, 224pp.
Publication Date: September 11, 2000
About the Author
In addition to Gödel, Escher, Bach, which won both the Pulitzer Prize and the American Book Award, Douglas R. Hofstadter is the author of several books, including Le Ton beau de Marot and Metamagical Themas. He is College Professor of Cognitive Science and Computer Science as well as the Director for the Center for Research on Concepts and Cognition at Indiana University in Bloomington.