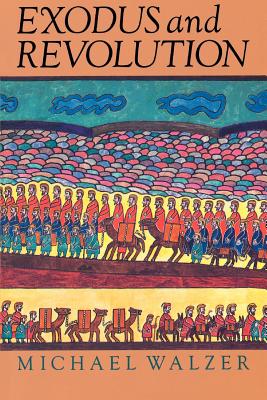 Exodus and Revolution (Paperback)
Basic Books, 9780465021635, 192pp.
Publication Date: September 19, 1986
* Individual store prices may vary.
Description
The noted political philosopher offers a moving meditation on the political meanings of the biblical story of Exodus -- from oppression to deliverance and the promised land.
"A rewarding book -- elegantly written, subtly argued, full of stimulating suggestions." -- John Gross, New York Times
"An important book. . . . Walzer shows the real power of the Exodus story as a political document an convincingly demonstrate how it has shaped later thinking about revolutionary alternatives." -- Robert Alter, Professor of Hebrew and Comparative Literature, University of California, Berkeley.
About the Author
Michael Walzer is Professor of Social Science at the Institute for Advanced Study, Princeton, New Jersey, and the author of many widely heralded books, including Spheres of Justice, Exodus and Revolution, and The Company of Critics, all available from Basic Books. He lives in Princeton, New Jersey.