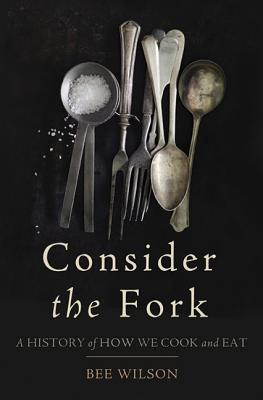 Consider the Fork (Hardcover)
A History of How We Cook and Eat
Basic Books (AZ), 9780465021765, 327pp.
Publication Date: October 9, 2012
* Individual store prices may vary.
November 2012 Indie Next List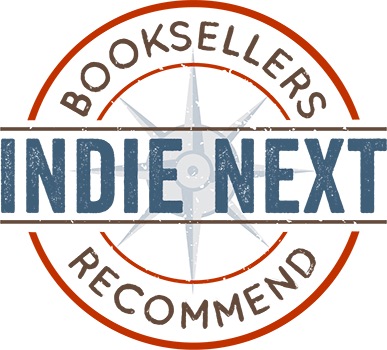 "Interest in the evolution of human food culture has always been popular. In Consider the Fork, Wilson invites readers to examine this evolution in a new light. She discusses the transformation of kitchen tools and utensils throughout human existence as well as the implications these transformations have on how humans cook and eat. Wilson's air of curiosity and amusement makes for an enjoyable read; pots and pans have never been more interesting, and the intermingling of anthropology, history, and sociology is certain to spark further thought next time a spork or a blender is encountered."
— Lucy Beeching, Avid Bookshop, Athens, GA
View the List
Description
Since prehistory, humans have braved sharp knives, fire, and grindstones to transform raw ingredients into something delicious-or at least edible. Tools shape what we eat, but they have also transformed how we consume, and how we think about, our food. Technology in the kitchen does not just mean the Pacojets and sous-vide of the modernist kitchen. It can also mean the humbler tools of everyday cooking and eating: a wooden spoon and a skillet, chopsticks and forks. In Consider the Fork, award-winning food writer Bee Wilson provides a wonderful and witty tour of the evolution of cooking around the world, revealing the hidden history of everyday objects we often take for granted. Knives-perhaps our most important gastronomic tool-predate the discovery of fire, whereas the fork endured centuries of ridicule before gaining widespread acceptance; pots and pans have been around for millennia, while plates are a relatively recent invention. Many once-new technologies have become essential elements of any well-stocked kitchen-mortars and pestles, serrated knives, stainless steel pots, refrigerators. Others have proved only passing fancies, or were supplanted by better technologies; one would be hard pressed now to find a water-powered egg whisk, a magnet-operated spit roaster, a cider owl, or a turnspit dog. Although many tools have disappeared from the modern kitchen, they have left us with traditions, tastes, and even physical characteristics that we would never have possessed otherwise. Blending history, science, and anthropology, Wilson reveals how our culinary tools and tricks came to be, and how their influence has shaped modern food culture. The story of how we have tamed fire and ice and wielded whisks, spoons, and graters, all for the sake of putting food in our mouths, Consider the Fork is truly a book to savor.
About the Author
Bee Wilson is a food writer, historian, and author of three previous books, including Swindled: The Dark History of Food Fraud, from Poisoned Candy to Counterfeit Coffee. She has been named BBC Radio's Food Writer of the Year and is a three-time Guild of Food Writers' Food Journalist of the Year. Wilson served as the food columnist for the New Statesman for five years, and currently writes a weekly food column for the Sunday Telegraph, Stella magazine. She holds a Ph.D. from Trinity College, Cambridge, and lives in Cambridge, England.
Praise For Consider the Fork: A History of How We Cook and Eat…
ELLE Magazine
[A] delightfully informative history of cooking and eating from the prehistoric discovery of fire to twenty-first-century high-tech, low-temp soud-vide-style cookery."

Los Angeles Times
Wilson is a British food writer not nearly well enough known in this country, who writes beautifully and has the academic chops to deliver what she promises. . . . Reading the book is like having a long dinner table discussion with a fascinating friend. At one moment, she's reflecting on the development of cast-iron cookware, then she's relating the history of the Le Creuset company and the public's changing tastes in color and then she's reminiscing about her mother-in-law's favorite blue pots. . . . The pace is leisurely but lively. . . . It's hard to imagine even the non-geek being tempted to skim sections. Just because Wilson takes her subject seriously doesn't mean Consider the Fork isn't a pure joy to read."

Good Housekeeping
One part science, one part history, and a generous dash of fun, Wilson's surprise-filled take on cooking implements makes one marvel at the dining rituals we all take for granted."

New Republic
[A] wide-ranging historical road map of the influence of culture on cuisine it is easy and delightful to get swept up in Wilson's zeal.... It is fluid yet engaging, just like a good conversation over a pan of sizzling vegetables.... Cooking is full of paradoxes. It is art and science, ancient and modern, fundamental and trivial, easy and difficult. Wilson presents these dissonances in their entirety, making no show of resolving them. In the end, her tone suggests that she writes about food for the same reason we read about it: sheer pleasure and lighthearted fascination. The big questions are just seasoning for the soup."

Parade
Wilson celebrates the unsung implements that have helped shape our diets through the centuries. After devouring this delightful mix of culinary science and history, you'll never take a whisk for granted again."

Wall Street Journal
In the case of Bee Wilson's Consider the Fork," the author is blessed with an assemblage of entertaining tidbits and particularly lucid prose.... Wilson is a good tour guide.... [A] dizzying, entertaining ride."

Shelf Awareness
Wilson's sprightly, knowledgeable voice skips nimbly through the narratives of pots and pans, knives, grinding implements and eating utensils, working up to the theme of the kitchen as a whole. . . . Don't be surprised if you find yourself sitting up at night with Consider the Fork, unable to turn out the light until you find out how storing and shipping ice became viable. You will never again walk into your kitchen without thinking of the rich history represented by even the humble fork."

Richard Wrangham, author of Catching Fire: How Cooking Made Us Human
A fast-paced and mind-opening investigation into the quirky stories behind our daily interactions with food."
Paul Levy, editor of The Penguin Book of Food and Drink

I was so enthralled by Bee Wilson's new book that I found it hard to put down. As always she is a completely reliable guide to her subject, and this history of how we cook and eat is full of surpriseshow human table manners have changed our bodies, and how technological changes can affect our personal tastes in food. Her authority is complete, her scholarship lightly worn, and her writing terrific."
Publishers Weekly, Starred Review
Some of humanity's least sung but most vital gadgets are celebrated in this delicious history of cooking technology. . . . Wilson is erudite and whip-smart, but she always grounds her exploration of technological change in the perspective of the eternal harried cookshe's been onestruggling to put a meal on the table. This is mouthwatering history: broad in scope, rich in detail, stuffed with savory food for thought." 
John Donohue, editor of Man with a Pan: Culinary Adventures of Fathers who Cook for their Families
Bee Wilson's surprising history of common kitchen tools makes for a roiling read that's certain to be enjoyed by anyone with any interest in cooking or eating."

Marion Nestle, Professor of Nutrition, Food Studies, and Public Health, New York University, and author of What to Eat
Consider the Fork
is a terrific delve into the history and modern use of kitchen tools so familiar that we take them for granted and never give them a thought.  Bee Wilson places kitchen gadgets in their rich cultural context.  I, for one, will never think about spoons, measuring cups, eggbeaters, or chopsticks in the same way again."
Margaret Visser, author of Much Depends on Dinner
Mind meets kitchen: Bee Wilson sizes up every kitchen implement from the wooden spoon to the ergonomic Microplane, and gives us its history, including versions that led up to each object but did not survive for lack of fitness.  Her climax is the kitchen, the room itself, the affluent modern version of which has never been so highly designed; so well equipped; so stylish; or so empty.' She conducts us on a sobering, entertaining, and instructive tour." 
Kirkus Reviews
In the lively prose of a seasoned journalist, Wilson blends personal reminiscences with well-researched history to illustrate how the changing nature of our equipment affects what we eat and how we cook. . . .  Rarely has a book with so much information been such an entertaining read."
Claudia Roden
This scholarly and witty book, packed full of fascinating information and thrilling insights, is as enlightening as it is a joy to read."
Nigella Lawson
I love Bee Wilson's writing."
Discover Magazine
In this culinary history, food journalist Bee Wilson shifts the focus from the foods people ate to the technology behind their preparation, tracing how humble kitchen implements such as forks, whisks, pots, and stoves shaped our diets, our societies, and our bodies. In Wilson's hands, even hot water becomes interesting."
Booklist
, Starred Review
At every turn, Wilson's history of the technology of cooking and eating upends another unexamined tradition, revealing that utensils and practices now taken for granted in kitchen and at table have long and remarkable histories. . . . Wilson's book teems with other delightful insights."
Nature Magazine
Open[s] windows on the dynamic interplay of science, technology and the culinary arts in history. . . .
Consider the Fork
delves into the chewy past of kitchen technology."
Book Videos