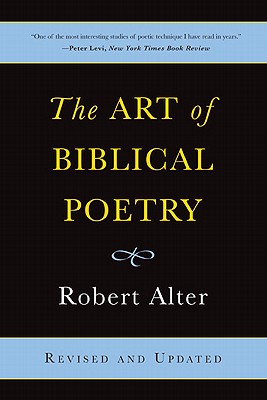 The Art of Biblical Poetry (Paperback)
Basic Books, 9780465022564, 320pp.
Publication Date: September 6, 2011
* Individual store prices may vary.
Description
Three decades ago, renowned literary expert Robert Alter radically expanded the horizons of biblical scholarship by recasting the Bible as not only a human creation but a work of literary art deserving studied criticism. In The Art of Biblical Poetry, his companion to the seminal The Art of Biblical Narrative, Alter takes his analysis beyond narrative craft to investigate the use of Hebrew poetry in the Bible. Updated with a new preface, myriad revisions, and passages from Alter's own critically acclaimed biblical translations, The Art of Biblical Poetry is an indispensable tool for understanding the Bible and its poetry.
About the Author
Robert Alter is Professor of Hebrew and Comparative Literature at the University of California at Berkeley. A member of the American Academy of Arts and Sciences and a recipient of the Robert Kirsch Award for lifetime contributions to American letters, he lives in Berkeley, California.