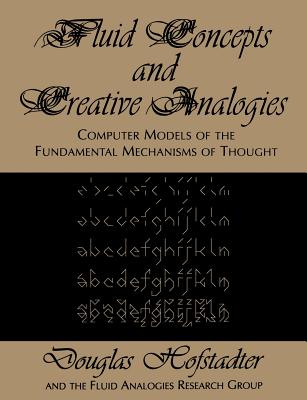 Fluid Concepts and Creative Analogies (Paperback)
Computer Models Of The Fundamental Mechanisms Of Thought
Basic Books, 9780465024759, 528pp.
Publication Date: March 22, 1996
* Individual store prices may vary.
Description
Readers of earlier works by Douglas Hofstadter will find this book a natural extension of his style and his ideas about creativity and analogy; in addition, psychologists, philosophers, and artificial-intelligence researchers will find in this elaborate web of ingenious ideas a deep and challenging new view of mind.
About the Author
Douglas R. Hofstadter is College Professor of Cognitive Science and Computer Science at Indiana University, Bloomington, Indiana. His previous books are the Pulitzer Prizewinning Gödel, Escher, Bach; Metamagical Themas, The Mind's I, Fluid Concepts and Creative Analogies, Le Ton Beau de Marot, and Eugene Onegin.