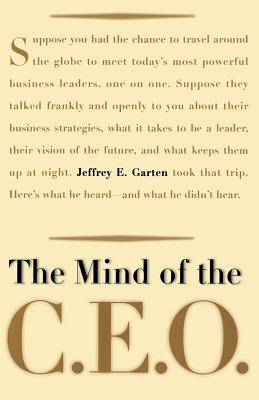 The Mind of the CEO (Paperback)
Basic Books (AZ), 9780465026166, 320pp.
Publication Date: December 6, 2001
About the Author
Jeffrey E. Garten is dean of the Yale School of Management. He served as U.S. Under Secretary of Commerce for International Trade from 1993 to 1995, and was previously a managing director of the Blackstone Group, a Wall Street investment firm. He is author of A Cold Peace: America, Japan, Germany and the Struggle for Supremacy and has written for the New York Times, Wall Street Journal, Foreign Affairs, and Harvard Business Review. He and his wife, Ina, live in Connecticut and New York.
Advertisement