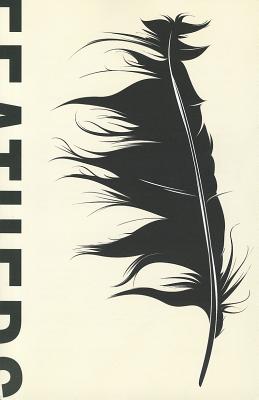 Feathers (Paperback)
The Evolution of a Natural Miracle
Basic Books, 9780465028788, 352pp.
Publication Date: July 31, 2012
* Individual store prices may vary.
Description
As seen on PBS's American Spring Live, one of America's great nature-writers explores the magic and science of feathers
Feathers are an evolutionary marvel: aerodynamic, insulating, beguiling. They date back more than 100 million years. Yet their story has never been fully told.In Feathers, biologist Thor Hanson details a sweeping natural history, as feathers have been used to fly, protect, attract, and adorn through time and place. Applying the research of paleontologists, ornithologists, biologists, engineers, and even art historians, Hanson asks: What are feathers? How did they evolve? What do they mean to us?

Engineers call feathers the most efficient insulating material ever discovered, and they are at the root of biology's most enduring debate. They silence the flight of owls and keep penguins dry below the ice. They have decorated queens, jesters, and priests. And they have inked documents from the Constitution to the novels of Jane Austen.

Feathers is a captivating and beautiful exploration of this most enchanting object.


About the Author
Thor Hanson is a conservation biologist, Switzer Environmental Fellow, and member of the Human Ecosystems Study Group. His first book, The Impenetrable Forest: My Gorilla Years in Uganda, won the 2008 USA Book News Award for nature writing. Hanson lives with his wife on an island in Washington State.
Praise For Feathers: The Evolution of a Natural Miracle…
"Thor Hanson's
Feathers
is a
sparkling history...popular natural history at its best."—
New Scientist
"An illuminating study of an
evolutionary marvel."—
Economist
"A winning book about the extraordinary place of feathers in
animal and human history."—
Wall Street Journal
"
Feathers
is an impressive
blend of beauty, form, and function."—
Natural History
"Thor Hanson's storytelling is
enhanced by his infectious excitement....
Feathers
is a compelling
introduction to one of nature's wonders."—
Nature
"A readable introduction to
feathers and what they mean for birds and mankind."—
Science
"[
Feathers
]
is gracious, funny, persuasive and wide ranging."—
Amanda Katz
,
New York
Times
"[D]elightful.... [A]
fascinating inquiry into one of those common things that are easy to overlook
until someone shows what a miracle it is."—
Seattle
Times
"[Hanson] gives
unexpected substance to his nearly weightless subject."—
Discover
"[C]a
pt
ivating....
Beginning with the evolution of birds, Hanson...unfolds the human fascination
with feathers in terms of science, commerce, tools, folklore, art, and
aerodynamics with panache."—
Audubon
"There are many
feathery gems to be discovered in this book....
Feathers
is a book
designed to be read, not skimmed, with every page revealing new layers of
understanding."—
Examiner
"To read
Feathers
is
to meet up with an enthusiastic old friend who simply cannot wait to tell you
about something he just discovered...a must-read by bird watchers and
naturalists of all levels of interest or experience."—
Bird Watcher's Digest
"A fascinating book...unusually
well-written. Highly recommended."—
Peter Matthiessen, National Book Award-winning author of The Snow Leopard and Shadow Country
"Absolutely fascinating
history, and a terrific read."—
Garth Stein, author of The Art of Racing in the Rain
"This is rich and engaging ornithology at its
best."—
Frank B. Gill, author of Ornithology
"This is science
written in clear and entertaining prose; a great read."—
Bernd Heinrich, Emeritus Professor of Biology, University of Vermont; author of Winter World and Mind of the Raven
"
Feathers
is
simply a splendid book!"—
Robert Michael Pyle, author of Wintergreen and Mariposa Road
"[A] fascinating and eminently readable
exploration."—
Booklist