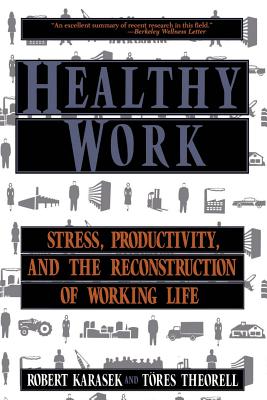 Healthy Work
Stress, Productivity, and the Reconstruction Of Working Life
Paperback

* Individual store prices may vary.
Description
Evidence is accumulating that in many contemporary work environments people are literally working themselves to death. But what do we really know about job-related stress and illness? Based on a ten-year study of nearly five thousand workers, this path-breaking book by a distinguished industrial engineer and sociologist and a specialist in industrial medicine identifies a clear connection between work-related illness and workers' lack of participation in the design and outcome of their labors.
Basic Books, 9780465028979, 398pp.
Publication Date: April 12, 1992
About the Author
Robert Karasek is professor of work environment at the University of Massachusetts, Lowell.

Töres Theorell, a physician, is also a professor at Sweden's National Institute for Psychosocial Factors and Health at the Karolinska Institute in Stockholm.