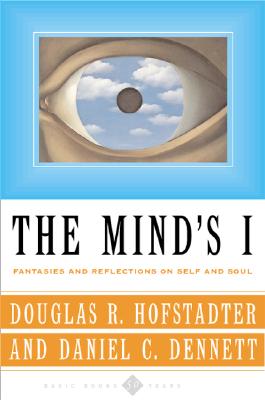 The Mind's I
Fantasies And Reflections On Self & Soul
Paperback

* Individual store prices may vary.
Description
With contributions from Jorge Luis Borges, Richard Dawkins, John Searle, and Robert Nozick, The Mind's I explores the meaning of self and consciousness through the perspectives of literature, artificial intelligence, psychology, and other disciplines. In selections that range from fiction to scientific speculations about thinking machines, artificial intelligence, and the nature of the brain, Hofstadter and Dennett present a variety of conflicting visions of the self and the soul as explored through the writings of some of the twentieth century's most renowned thinkers.
Basic Books, 9780465030910, 512pp.
Publication Date: January 17, 2001
About the Author
Douglas Hofstadter is College of Arts and Sciences Professor of Cognitive Science and Computer Science at Indiana University, Bloomington. His other books include the Pulitzer Prize-winning Gödel, Escher, Bach: an Eternal Golden Braid; Metamagical Themas; The Mind's I; Fluid Concepts and Creative Analogies; Le Ton beau de Marot; and Surfaces and Essences, with Emmanuel Sander. He lives in Bloomington, Indiana.Daniel C. Dennett is Distinguished Arts and Sciences Professor, Professor of Philosophy, and Director of the Center for Cognitive Studies at Tufts University.
or
Not Currently Available for Direct Purchase