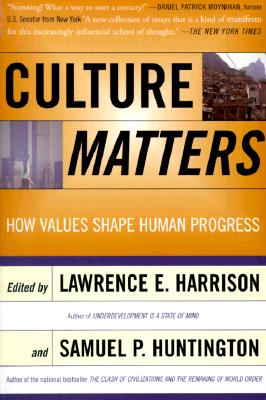 Culture Matters (Paperback)
How Values Shape Human Progress
Basic Books, 9780465031764, 384pp.
Publication Date: April 5, 2001
* Individual store prices may vary.
Description
Prominent scholars and journalists ponder the question of why, at the beginning of the twenty-first century, the world is more divided than ever between the rich and the poor, between those living in freedom and those under oppression.
About the Author
Lawrence E. Harrison is a senior fellow at the Harvard Academy for International and Area Studies and the author of Who Prospers? and The Pan-American Dream.

Samuel P. Huntington is the Albert J. Weatherhead III University Professor of Government at Harvard University and the author of The Clash of Civilizations and The Remaking of the World Order.