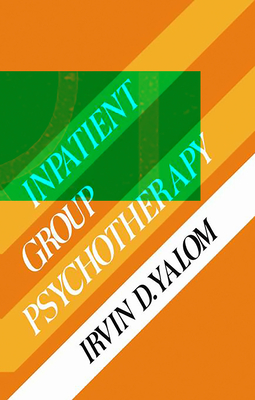 Inpatient Group Psychotherapy (Hardcover)
Basic Books, 9780465032983, 368pp.
Publication Date: May 11, 1983
* Individual store prices may vary.
Description
This essential book for front-line clinicians offers new ways of conceptualizing the techniques of group therapy for use on acute wards. Yalom makes a strong case for the efficacy of group therapy on all acute wards. He discusses how to structure the session and the kind of support that should be offered. The emphasis is on the here-and-now. He then presents two models of groups: one for the higher functioning and one for the more regressed psychotic patients.
About the Author
Irvin D. Yalom, M.D., is professor emeritus of psychiatry at the Stanford University School of Medicine. He was the recipient of the 1974 Edward Strecker Award and the 1979 Foundation's Fund Prize in Psychiatry. He is the author of When Nietzche Wept (winner of the 1993 Commonwealth Club gold medal for fiction), Love's Executioner, Every Day Gets a Little Closer (with Ginny Elkin), and the classic textbooks Inpatient Group Psychotherapy and Existential Psychotherapy.