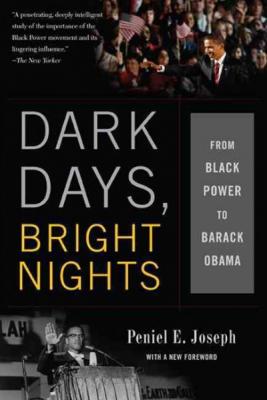 Dark Days, Bright Nights (Paperback)
From Black Power to Barack Obama
Civitas Books, 9780465033133, 296pp.
Publication Date: February 5, 2013
* Individual store prices may vary.
Description
The Civil Rights Movement of the 1950s and '60s is now remembered as a distant, sepia-toned campaign, whose achievements and idealism were soon eclipsed by angry, confrontational Black Power activists. However, far from marking the end of an era, as is commonly thought, the 1965 Voting Rights Act wrested open a dam holding back radical political impulses. This political explosion initially took the form of the Black Power Movement, which, though conventionally adjudged a failure, in fact laid the groundwork for a crucial new wave of black leadership culminating in the inauguration of Barack Obama. In Dark Days, Bright Nights, acclaimed scholar Peniel E. Joseph elucidates Black Power's forgotten achievements by retelling the story of the movement through the lives of activists, intellectuals, and artists including Malcolm X, Stokely Carmichael, Amiri Baraka, and Barack Obama. In so doing, Joseph re-assesses a half-century fraught with struggle to expose the Black Power movement's resounding triumphs and continuing influence on American democracy.
About the Author
Peniel E. Joseph is Professor of History at Tufts University and the author of the award-winning Waiting 'Til the Midnight Hour, as well as editor of The Black Power Movementand Neighborhood Rebels. The recipient of fellowships from Harvard University's Charles Warren Center, the Woodrow Wilson International Center for Scholars, and the Ford Foundation, his essays have appeared in The New York Times, The Washington Post, The Journal of American History, The Chronicle Review, Bookforum, and The American Historical Review. He lives in Somerville, Massachusetts.