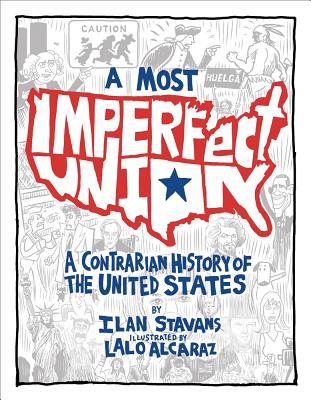 A Most Imperfect Union (Hardcover)
A Contrarian History of the United States
Basic Books (AZ), 9780465036691, 269pp.
Publication Date: July 1, 2014
* Individual store prices may vary.
Description
A "New York Times" Best Seller
Enough with the dead white men Forget what you learned in school Ever since Columbuswho was probably a converted Jew discovered the New World, the powerful and privileged have usurped American history. The true story of the United States lies not with the founding fathers or robber barons, but with the country's most overlooked and marginalized peoples: the workers, immigrants, housewives, and slaves who built America from the ground up and made this country what it is today.
In "A Most Imperfect Union," cultural critic Ilan Stavans and award-winning cartoonist Lalo Alcaraz present a vibrant alternative history of America, giving full voice to the country's unsung but exceptional people. From African royals to accused witches, from Puerto Rican radicals to Arab immigrants, Stavans and Alcaraz use sardonic humor and irreverent illustrations to introduce some of the most fascinating characters in American historyand to recount travesties and triumphs that mainstream accounts all too often ignore. What emerges is a colorful group portrait of these United States, one that champions America's progress while also acknowledging its missteps.
Sweeping and cinematic, stretching from the nation's prehistory to the post-9/11 era, "A Most Imperfect Union" is a joyous, outrageous celebration of the complex, sometimes unruly individuals and forces that have shaped our ever-changing land.

About the Author
Ilan Stavans is Lewis-Sebring Professor of Latin American and Latino Culture at Amherst College. He lives in Amherst, Massachusetts.

Lalo Alcaraz is a faculty member at Otis College of Art & Design in Los Angeles, and the creator of the nationally syndicated comic strip, La Cucaracha. He lives in Whittier, California.

"
Coverage from NPR