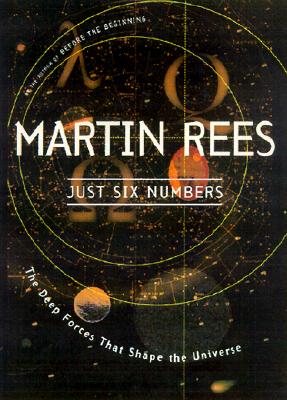 Just Six Numbers: The Deep Forces That Shape the Universe (Paperback)
The Deep Forces That Shape the Universe
Basic Books, 9780465036738, 208pp.
Publication Date: May 3, 2001
Description
<>The genesis of the universe elegantly explained in a simple theory based on just six numbers by one of the world's most renowned astrophysicists<>
About the Author
Matrin Rees is a leading researcher on cosmic evolution, black holes, and galaxies. He has himself originated many key ideas, and brings a unique perspective to themes discussed in this book. He is currently a Royal Society Research Professor, and Great Britain's Astronomer Royal. Through based in Cambridge University for most of his career, he travels extensively, and collaborates wit many colleagues in the U.S. and elsewhere. He is an enthusiast for international collaboration in research, and is a member of several foreign academies.
Advertisement