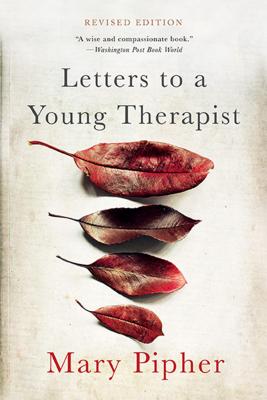 Letters to a Young Therapist (Paperback)
Basic Books, 9780465039685, 224pp.
Publication Date: February 9, 2016
* Individual store prices may vary.
Description
Mary Pipher's groundbreaking investigation of America's "girl-poisoning culture," Reviving Ophelia, established its author as one of the nation's foremost authorities on family issues. In Letters to a Young Therapist, Pipher shares what she has learned in thirty years of clinical practice, helping warring families, alienated adolescents, and harried professionals restore peace and beauty to their lives. Through an exhilarating mix of storytelling and sharp-eyed observation, Pipher reveals her refreshingly inventive approach to therapy—fiercely optimistic, free of dogma or psychobabble, and laced with generous warmth and practical common sense. Whether she's recommending daily swims for a sluggish teenager, encouraging a timid husband to become bolder, or simply bearing witness to a bereaved parent's sorrow, Pipher's compassion and insight shine from every page. Newly updated with a preface by the author addressing the changes in therapy over the last decade and the surprising challenges of the digital age, Letters to a Young Therapist is a powerfully engaging guide to living a healthy life.

About the Author
Mary Pipher has explored the influence of culture on mental health in five books, including the best sellers "The Shelter of Each Other, Another Country," and the landmark "Reviving Ophelia: Saving the Selves of Adolescent Girls," which spent 154 weeks on the "New York Times" best-seller list and has been translated into nineteen languages. Her most recent book, "The Middle of Everywhere: The World's Refugees Come to Our Town" (Harcourt, 2002), explores the effects of globalization on American society. Dr. Pipher has traveled all over the world lecturing to students, health care professionals and community groups. She lives in Lincoln, Nebraska.