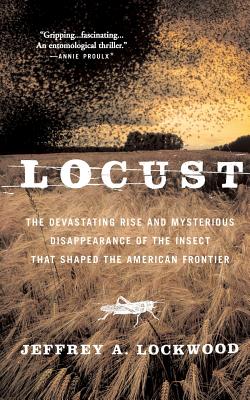 Locust (Paperback)
The Devastating Rise and Mysterious Disappearance of the Insect that Shaped the American Frontier
Basic Books, 9780465041671, 320pp.
Publication Date: May 11, 2005
* Individual store prices may vary.
Description
In 1876, the U.S. Congress declared the locust "the single greatest impediment to the settlement of the country between Mississippi and the Rocky Mountains." Throughout the nineteenth century, swarms of locusts regularly swept across the American continent, turning noon into dusk, devastating farm communities, and bringing trains to a halt. The outbreaks subsided in the 1890s, and then, suddenly—and mysteriously—the Rocky Mountain locust vanished. A century later, entomologist Jeffrey Lockwood vowed to discover why.Locust is the story of how one insect shaped the history of the western United States. A compelling personal narrative drawing on historical accounts and modern science, this beautifully written book brings to life the cultural, economic, and political forces at work in America in the late nineteenth century, even as it solves one of the greatest extinction mysteries of our time.
About the Author
Jeffrey A. Lockwood is Professor of Natural Sciences and Humanities at the University of Wyoming. The author of Grasshopper Dreaming, he has been awarded a Pushcart Prize as well as the 2003 John Burroughs Award.