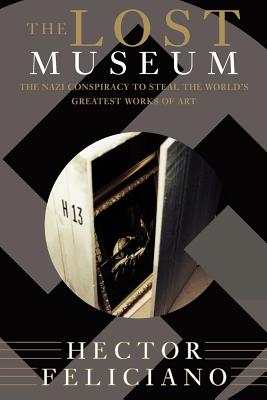 The Lost Museum (Paperback)
The Nazi Conspiracy To Steal The World's Greatest Works Of Art
Basic Books, 9780465041916, 336pp.
Publication Date: April 25, 1998
* Individual store prices may vary.
Description
Between 1939 and 1944, as the Nazis overran Europe, they were also quietly conducting another type of pillage. The Lost Museum tells the story of the Jewish art collectors and gallery owners in France who were stripped of rare works by artists such as Vermeer, Rembrandt, Degas, Cézanne, and Picasso. Before they were through, the Nazis had taken more than 20,000 paintings, sculptures, and drawings from France.The Lost Museum explores the Nazis' systematic confiscation of these artworks, focusing on the private collections of five families: Rothschild, Rosenberg, Bernheim-Jeune, David-Weill, and Schloss. The book is filled with private family photos of this art, some of which has never before been seen by the public, and it traces the fate of these works as they passed through the hands of top German officials, unscrupulous art dealers, and unwitting auction houses such as Christie's and Sotheby's.
About the Author
Hector Feliciano is editor-in-chief of World Media Network. A former cultural writer for the Washington Post and the Los Angeles Times, he has lived in Paris for many years.