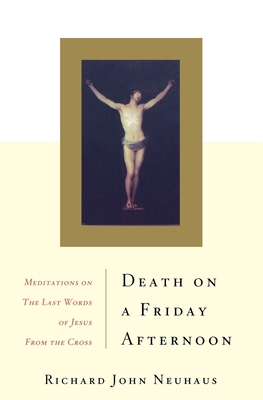 Death On A Friday Afternoon (Paperback)
Meditations On The Last Words Of Jesus From The Cross
Basic Books, 9780465049332, 304pp.
Publication Date: January 30, 2001
* Individual store prices may vary.
Description
Numerous writers and composers have been captivated by the suggestiveness of Jesus' Seven Last Words. But Richard John Neuhaus's sustained exploration of these utterances is something altogether different. Through them he plumbs the depths of human experience and sets forth the central narrative of Western civilization-the suffering, death, and resurrection of Christ-in a way that engages the attention of believers, unbelievers, and those who are not sure what they believe. Death on a Friday Afternoon is an invitation to the reader into a spiritual and intellectual exploration of the dark side of human experience with the promise of light and life on the far side of darkness.
About the Author
Richard John Neuhaus is acclaimed as one of the foremost authorities on religion in the contemporary world and is President of the Institute on Religion and Public Life. He is the editor-in-chief of the Institute's monthly publication First Things. He is the author of many books, including Freedom for Ministry, The Naked Public Square, The Catholic Movement, Believing Today, Death on a Friday Afternoon, and As I Lay Dying. A priest of the Archdiocese of New York, he lives in Manhattan.