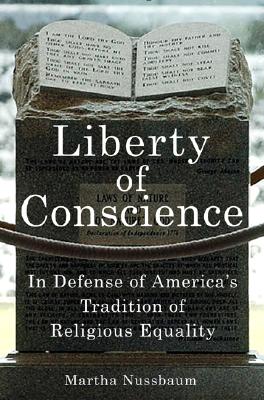 Liberty of Conscience: In Defense of America's Tradition of Religious Equality (Hardcover)
In Defense of America's Tradition of Religious Equality
Basic Books, 9780465051649, 416pp.
Publication Date: February 1, 2008
* Individual store prices may vary.
or
Not Currently Available for Direct Purchase
Description
In one of the great triumphs of the colonial and Revolutionary periods, the founders of the future United States overcame religious intolerance in favor of a constitutional order dedicated to fair treatment for people's deeply held conscientious beliefs. It granted equal liberty of conscience to all and took a firm stand against religious establishment. This respect for religious difference, acclaimed scholar Martha Nussbaum writes, formed our democracy. Yet today there are signs that this legacy is misunderstood. The prominence of a particular type of Christianity in our public life suggests the unequal worth of citizens who hold different religious beliefs, or no beliefs. Other people, meanwhile, seek to curtail the influence of religion in public life in a way that is itself unbalanced and unfair. Such partisan efforts, Nussbaum argues, violate the spirit of our Constitution. Liberty of Conscience is a historical and conceptual study of the American tradition of religious freedom. Weaving together political history, philosophical ideas, and key constitutional cases, this is a rich chronicle of an ideal of equality that has always been central to our history but is now in serious danger.
About the Author
Martha C. Nussbaum holds appointments in the Philosophy Department, Law School, and Divinity School at the University of Chicago. She is the author of thirteen previous books. Her Cultivating Humanity won the 2002 Grawemeyer Award for Education. She holds thirty honorary degrees from universities around the world. She lives in Chicago and Cambridge.
Advertisement