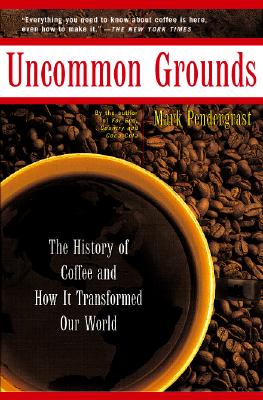 Uncommon Grounds: The History Of Coffee And How It Transformed Our World (Paperback)
The History Of Coffee And How It Transformed Our World
Basic Books, 9780465054671, 504pp.
Publication Date: April 1, 2000
* Individual store prices may vary.
or
Not Currently Available for Direct Purchase
Description
Uncommon Grounds tells the story of coffee from its discovery on a hill in Abyssinia to its role in intrigue in the American colonies to its rise as a national consumer product in the twentieth century and its rediscovery with the advent of Starbucks at the end of the century. A panoramic epic, Uncommon Grounds uses coffee production, trade, and consumption as a window through which to view broad historical themes: the clash and blending of cultures, the rise of marketing and the national brand, assembly line mass production, and urbanization. Coffeehouses have provided places to plan revolutions, write poetry, do business, and meet friends. The coffee industry has dominated and molded the economy, politics, and social structure of entire countries.Mark Pendergrast introduces the reader to an eccentric cast of characters, all of them with a passion for the golden bean. Uncommon Grounds is nothing less than a coffee-flavored history of the world.
About the Author
Mark Pendergrast was born in Atlanta and is a graduate of Harvard University. A business journalist, he has published articles and reviews in a number of magazines and newspapers, including the New York Times, the Sunday Times (London), and Financial Analyst.
Advertisement