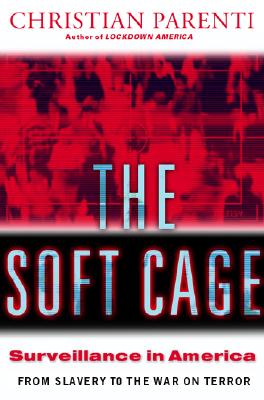 The Soft Cage: Surveillance In America From Slavery To The War On Terror (Hardcover)
Surveillance In America From Slavery To The War On Terror
Basic Books, 9780465054848, 288pp.
Publication Date: September 1, 2003
* Individual store prices may vary.
or
Not Currently Available for Direct Purchase
Description
The Soft Cage is the first book to detail the continuum of surveillance in the making of the United States-from the slave pass to the Social Security number all the way to the many forms of computerized monitoring now shaping the post-9/11 world. The Soft Cage explores not just the history but also the politics of everyday surveillance, and explains to readers why the question of who is watching and listening is of utmost importance today.Parenti details how seemingly benign technologies-E-ZPass, GPS systems in rental cars, and iris scans at airports-present opportunities for a reconfiguration of the balance of power between the individual and the state. Under the aegis of security and convenience, Parenti argues, corporations and the U.S. government, often working together, have, without any oversight, substantially eroded civil liberties-including the right to privacy -that Americans have long taken for granted.
About the Author
Christian Parenti is the author of Lockdown America . His writing appears regularly in The Nation, the San Diego Union Tribune, and the San Francisco Chronicle . He has a Ph.D. in sociology from the London School of Economics and is currently a Soros Senior Justice Fellow at the Open Society Institute and a fellow at the Center for the Study of Place, Culture and Politics, CUNY Graduate Center. He lives in Brooklyn.
Advertisement